ACA Enrollment Currently Open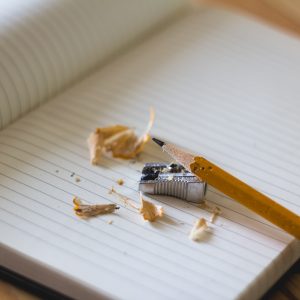 We would love to have your family join us as we pursue a Kingdom education through a curriculum centered on God's Word.  
Please complete the online enrollment application here. Upon completion, you must call or text our main office at 828-471-7826 to set up an administrative meeting and to ensure that we have your application on file.  You may also email us at alexanderchristianacademy@gmail.com.  
Admissions and Enrollment Process
Step 1: Complete our online application.  $25 application fee per child
– Online Application
Step 2: Attend an Administrative Meeting
– Contact our office at 828-471-7826 (voicemail or text) or email us at alexanderchristianacademy@gmail.com to set up an appointment. 
Step 3: Receive Admissions Decision
– Parent/guardian will be notified at the administrative meeting regarding acceptance.  Administration will request documentation of attendance, grades, and behavior at previous and current schools prior to making an admissions decision.
– Students may be placed on a waiting list depending on space availability.
Step 4: Sign Enrollment Agreement
– Enrollment agreement and any additional required forms must be completed and signed.
– Commitment form must be signed by parent/guardian and returned with your first monthly commitment.
– Immunization records/letter and any home school attendance records must be submitted.
Step 5: Arrange a testing date and time
– Students may need to complete a placement test prior to enrollment depending on their age/grade level.
– Tests take 2-3 days on average depending on the child's grade level and ability level.
– Students will not be tested without a completed commitment letter and the submission of your curriculum fee payment.
– We will not order the curriculum for your child without the payment of the curriculum fee.
– If your child is currently enrolled in public school, notify the school of their withdrawal. ACA will request records and confirm the enrollment date with the school.
ACA Curriculum fees: 
PreK- $200 per child per year
Kindergarten-8th grade- $400 per child per year
High School- $500 per child per year
All new enrolling families must pay the curriculum fee for the year in full prior to enrollment.
Thank you for your interest in Alexander Christian Academy.