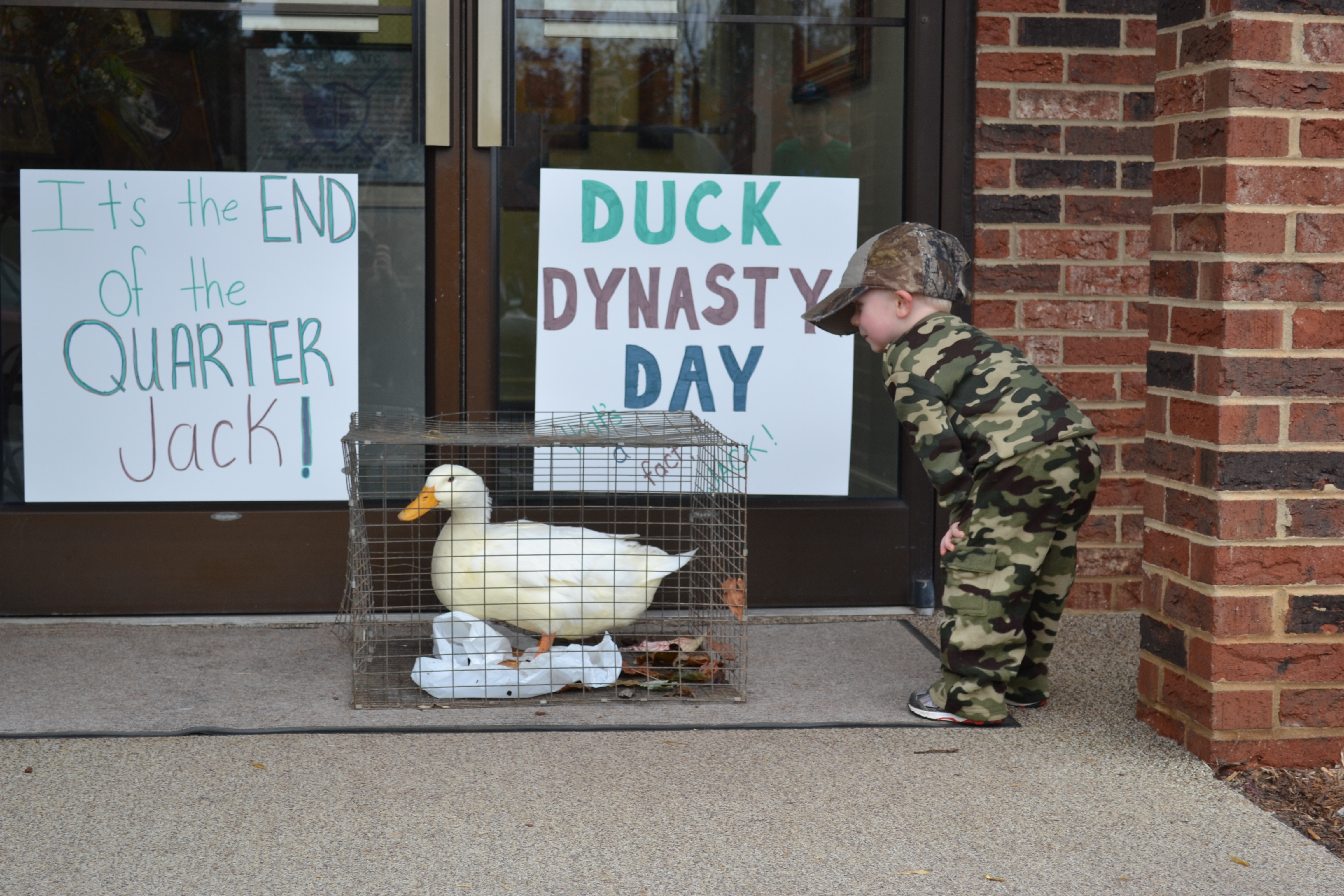 We are so thankful for Alexander Christian Academy and that God is at work here in His school.  We celebrated the end of our 1st quarter of school together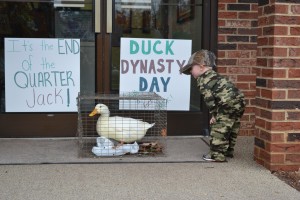 last week with a fun filled "Duck Dynasty" day at ACA.  Our morning worship time was filled with camo covered kids and teachers singing praises to God together and even watching the Samaritans Purse video with Uncle Si to kick off our Operation Christmas Child shoebox collection.  We had such a fun filled day as we went on a "duck hunt", decorated our own "Si" tea cups, cooked our lunch and snack over a campfire, completed a redneck scavenger hunt, ran a redneck obstacle course, and a lot of other "Duck Dynasty" themed activities.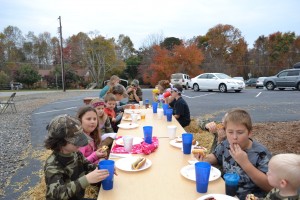 We even enjoyed a family style lunch around tables outside.  It was such a wonderful day together. We were able to celebrate a wonderful start to the school year, and to kick off the second quarter of school.  It is amazing to see how much progress all of the kids have made.  We are incredibly thankful for all that God continues to do!