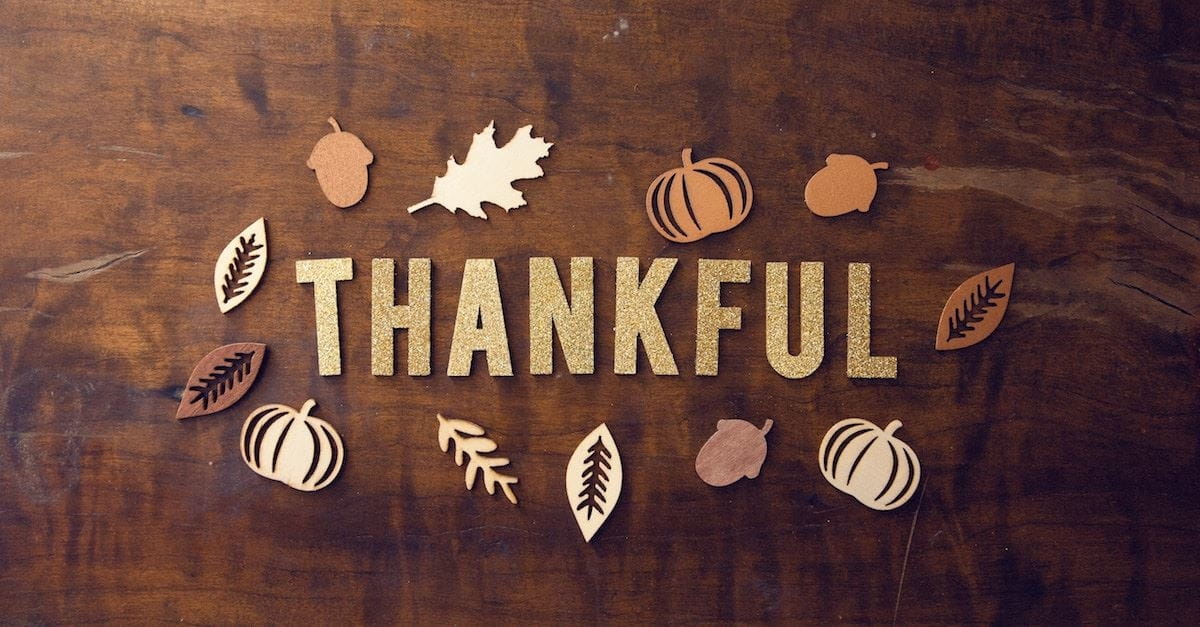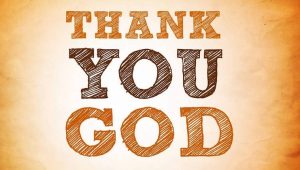 Thankfulness is a weapon!  It drives out complaining, grumpiness,
and ungratefulness.  Tell God out loud today…..
THANK YOU GOD FOR ________________!
I have seen this principle of thankfulness at work in my life and with my children.  If there is a time that one of us complains and then we can find a way to be thankful in the middle of that situation, it really helps all of us so much.  For example, when someone complains about what we have to eat for a meal, if they can say, "Thank You God for food to eat! Thank You that it is safe for me to eat. Thank You God for always providing for me!"  It can really help to shift their attitude and perspective.
Sometimes we complain and grumble over things that really just aren't that important.  We have a dear friend and board member of the school who says it perfectly.  Anytime I talk with Mr. George I will ask him how he is, and he will always respond with, "I am well where it matters, and the rest just doesn't really matter!"  An eternal mindset and vision of the things of the King and His Kingdom will help lift our eyes and our thoughts until we can do as Paul writes in Philippians, and think on the things above.
"

Finally, brethren, whatever things are true, whatever things are noble, whatever things are just, whatever things are pure, whatever things are lovely, whatever things are of good report, if there is any virtue and if there is anything praiseworthy—meditate on these things. 
The things which you learned and received and heard and saw in me, these do, and the God of peace will be with you." Philippians 4:8-9
And Colossians says it this way: 
"

Set your mind on things above, not on things on the earth. 
For you died, and your life is hidden with Christ in God." Colossians 3:2-3
With Thanksgiving coming up soon, it is a time to reflect on all of our blessings and how very Thankful we should be everyday.  Thanksgiving isn't just a time to watch football, be with family, and eat way too much!  It a day to remember and give Thanks!  It is a wonderful reminder to me to be completely stuffed FULL of Thanks!  If I am FULL of Thanks then I won't have room for the rest of the things that seem to hinder me from running this race God has called me to.  I won't have room for complaining, whining, grumbling, or any ungratefulness.  Help me Lord to be FULL of THANKS!  ThankFULL!
Today, I am THANKFULL for God's abundant grace that covers up all my mistakes!
Have a wonderful and THANKFilled November!
Angela